Review of the Top 4 Online Singing Courses 
1. Robert Lunte – The Vocalist Studio Review
They give you 4 options to choose from.
The New Student Package
The Four Pillars of Singing
Training Intensive
Private Lessons
One of the top training programs you'll find online.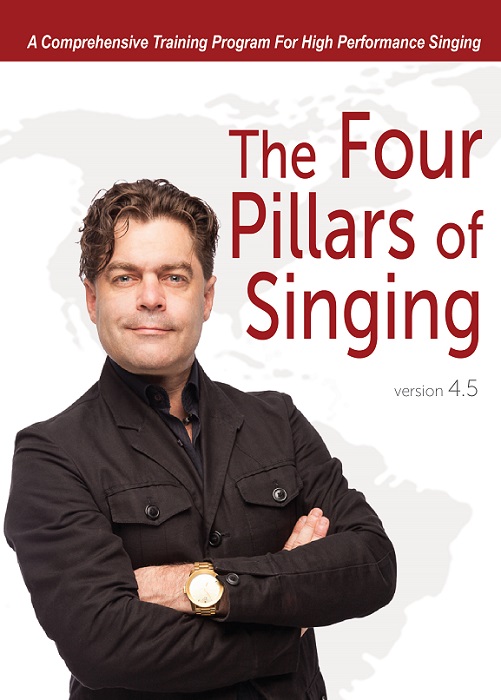 The Vocalist Studio
The Vocalist Studio offers singing lessons online and in person. They also have a training program to become certified as a TVS Instructor and vocalist. Rob Lunte specializes in teaching high rock/metal songs, with as clear of a voice as possible. Rob is a master at teaching voice thickening and resonance building.
The Program
Rob has a system behind his teaching method and at the heart of it, practice is one of the most important things. If you are not willing to practice, practice, practice, then don't waste your money. This isn't a complete music education, you may not learn about music theory, playing in time or genres outside of rock, metal or alternative.
You can find a lot of free material on Rob's website and blog in addition to paid online or in person courses. I recommend doing The Four Pillars of Singing before taking private lessons. Put in the practice and show you've studied the material before meeting in person for private lessons. Robert is known to not hold back on criticism, and if you are serious about improving then, you will appreciate that over displaying feelings of resentment or hurt. The only way to get better at something is to get feedback from those who have mastered it and that means you must come to terms with the fact you have flaws and set your ego aside.
I highly recommend Robert Lunte's course for those of you interested in improving your vocals when singing rock or metal music. Yes. Growling is a part of it but being able to understand what one is saying is also key, and that is why death metal isn't nearly as popular as hard rock and regular metal. It also shows that you know how to sing when you balance out growling and singing. Robert Lunte's courses provide muscle reconditioning, and it will increase your volume, power, and range.
4.9/5 Stars
2. Roger Love Singing Academy Review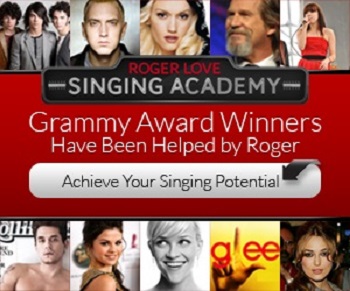 Over 130,000 Musicians Have used this method!
20+ years of vocal coaching
Some students have actually won Grammy awards
#1 vocal coach in the U.S.Roger Love Singing Academy is basically an online music coaching platform that is globally recognized as a leading authority. The singing academy is mostly about teaching you how to sing like a star by applying a wide range of training exercises such as voice control, breathing techniques, stage fright/control, audition performance, middle voice, and much more, including how to make your voice sound great singing.
Weekly Lessons
Roger love singing academy provides a number of online courses, with 3 main options to choose from. There is a 5-week Basic course, an intermediate course (10-week), and an advanced course that runs for 14 weeks. Each lesson is provided once a week, even though students can access it online as many times as they feel like.
What's covered in the Courses?
The first course is mainly about the basics of singing and vocals, which include developing your singing voices; the chest, middle, and head voices. The intermediate or second course is mostly about the application of various singing techniques. The third course includes advanced singing techniques such as stage performance, breath control, connection with the audience, microphone techniques, and much more, including the lessons in the basic and intermediate courses. There are many modes of instruction, including comprehensive online video tutorials, and audio-vocal instructions. In addition to vocal control, the singing academy also provides important tips and advice on things such as proper diet, loss of singing voice, overcoming stage fright, and much more.
Famous Professional Singers (Alumni)
From huge pop stars, movie stars, and other icons in the international entertainment scene, Roger Love Singing Academy has so far helped thousands of people to develop and perfect their musical careers or interests. Some notable stars include Eminem, Selena Gomez, Jeff Bridges, Anthony Robbins, Natasha Bedingfield, among others, including famous music groups such as Maroon 5, and the Jacksons.
Benefits
Learn From the Comfort of Your Home
Video Lessons
Notable Excellence
Affordable Singing Courses
Well-Organized Curriculum
Roger Love Voice Coach
Free Limited Access Available
Conclusion
One of the best features of this program is that it doesn't discriminate. Whether you're an aspiring singer, a professional singer, or someone who's looking to discover their singing talent, Roger Love Singing Academy can be a great place to seek vocal help from.
4.9/5 Stars
3. 30 Day Singer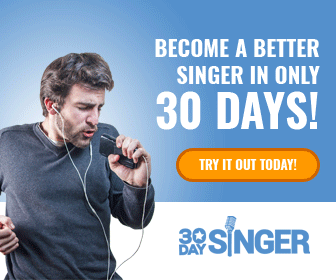 No upfront $100+ fees
Smaller affordable monthly payments
Coaches with 20+ years experience
30 day singer Review
The site is a comprehensive one that educates upcoming singers on how they can develop their voice for better singing. It seeks to impart knowledge and tips that young and upcoming musicians can use for the tricky parts of singing. For instance, they get a better way of attaining both the high and low notes in their singing. All this is achieved through a 30-day teaching program.
Thanks to the highly effective tutorials that are provided through videos, the singing lessons are guaranteed to be effective to the learners. There is a beginner course that is designed to be friendly to the learners as it promises to accommodate them as they start to improve their singing capabilities.
The website targets talking points such as the vocal power of a singer that is meant to provide them with an effective solution for their singing. The courses used within are guaranteed to help strengthen the voice of the learner through consistent training until they can have a grip on the control of their voices. All this is done for them to master maximum control over their vocal power.
The site seeks to impart confidence to the upcoming singers by building their voices. It helps them make and maintain those notes with the least effort needed. You get to understand and master enough courage to sing in front of a large crowd all through the performance.
Bottom line
The site can probably transform anyone into a better singer if they get the best tips on how to enhance their voice. There are a couple of helpful exercises highlighted which seek to improve the singing ability of the learners. 30 Day Singer guarantees that all it takes to bring the best out of a singer is thirty days of extensive learning and practicing through the learning materials provided within the site.
4.7/5 Stars
4. Singorama Review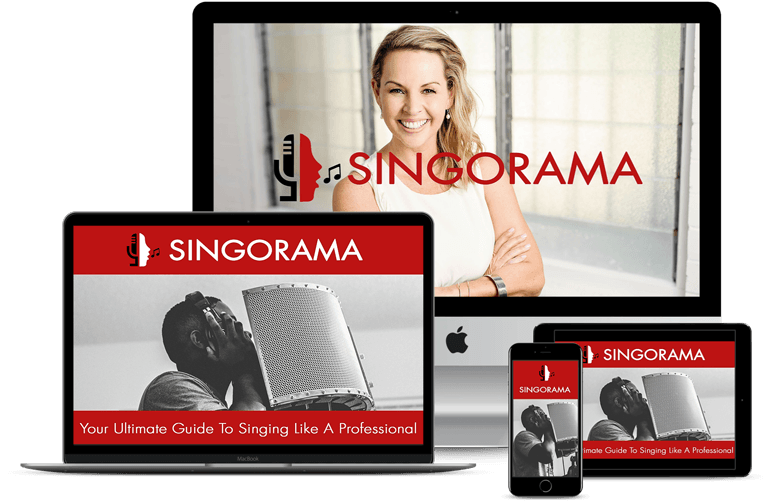 Immediate access after purchase
60 Day Money Back Guarantee
One time affordable price
Singorama.com provides a reliable platform where internet users can learn how to sing in simple steps. Although the website contains other useful tips and information on vocalization, it is the simple video programs that make it stand out as a perfect platform for learning how to sing. For users who prefer reading over watching videos, there are extensive written materials that can help you improve your singing experience. The website allows users to learn vocal lessons online, pick a vocal coach to help them rewire their vocal cords into producing comforting sound rhythms and most importantly offers regular tips on the best singing practices for achieving low and high tones.
Why Choose Singorama?
Singorama also provides singing exercises and attitude-changing programs for your mind to help you believe in yourself and master vocal skills that can make you a star. Whether you need singing skills to project your voice properly at the local choir, or you desperately need the skills for stardom, Singorama has some of the best tools and training programs to help you realize your dreams. Remember that singing starts from your thoughts and feelings. If you do not believe that you can do it, then the task of mastering vocal notes will be difficult. The coaches can help you develop the right attitude by offering regular singing practices that are easily achievable and important in developing self-belief. The site is also well-supplied with up-to-date software programs that provide techniques for vocal breakthroughs in as little time as possible. The software tools are programmed to monitor your progress and provide suggestions that can help improve on particular aspects of your singing at your own chosen time. You will not need to attend fixed singing classes that might jeopardize your school or work schedule.
Final Verdict
Singorama.com enables both novice and experienced singers to develop practical singing techniques that can help them improve on their vocals and become more successful in life. The Singorama platform is worth visiting and signing up if you seriously need help learning how to sing.
4.5/5 Stars